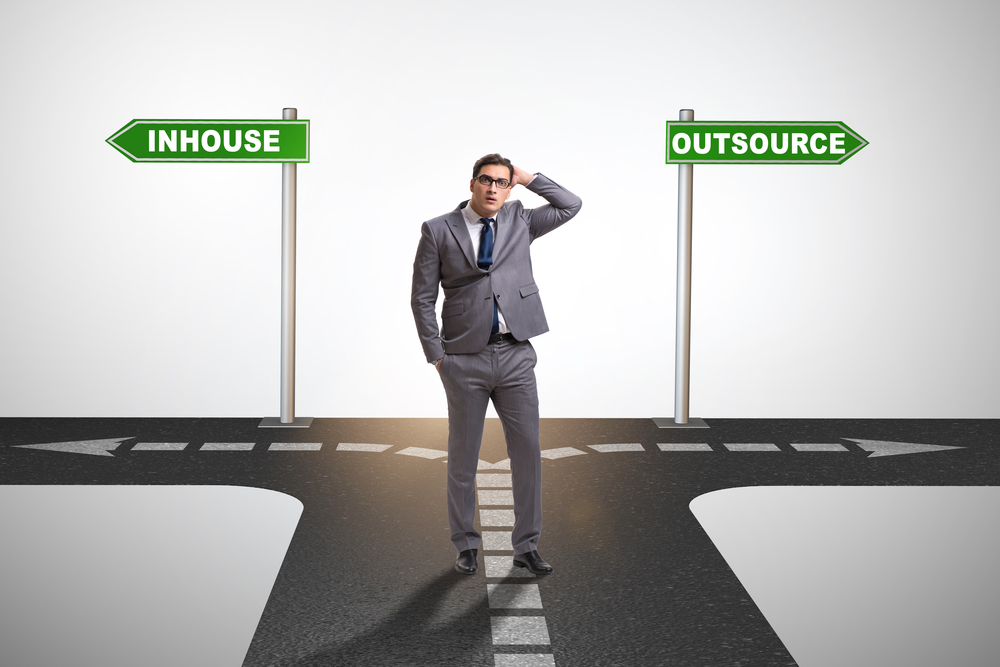 Did you know outsourcing your Durable Medical Equipment (DME) and Home Medical Equipment (HME) billing can cost less than taking care of the billing in-house? If you are on the fence about hiring a third party to handle your DME and HME billing, we answer the questions you may be asking to determine if outsourcing your billing is right for you in the comparison below. Read on to compare outsourcing to in-house and discover if you will benefit from using a third-party billing service.
Which Offers More Flexibility?
When your team performs all billing-related tasks, you are limited by the amount of experience and number of training hours your staff has received on each specific service. If there is a service you would like to add, you may have to wait until more training can take place on that service. This can take months! Therefore, the freedom to select from an extensive listing of services and programs that will be performed by an experienced billing team you can trust is a comforting perk many organizations enjoy with outsourcing their DME and HME billing.
Which Saves More Time?
With in-house billing, your employees must be trained every year on new regulations and insurance changes. Plus, each insurance company has its own unique challenges to learn. As a result, your team could be spending numerous hours monthly trying to call insurance companies to figure out why certain claims have been denied. On the other hand, you can outsource everything from order placements and coding to collections and reporting to a third-party billing service that will allow your team to focus their attention on such things as enhancing your consumers' experience.
Which Saves More Money?
A dedicated team of experts placing and reviewing each order and claim for accuracy and efficient coding will ensure fewer problems with your billing and enable you to receive your owed funds faster. Outsourced billing companies will also research old claims and follow your instructions to collect on overdue balances. Moreover, without having to spend the time training your employees each year, you can assign more profitable tasks to your team that will help grow your practice or clinic. In other words, more efficiency leads to increased productivity and profitability.
Which One gets Better Results?
Training employees on new complicated tasks like billing or asking your employees to perform unrelated tasks while working on billing can increase your risk of error. For example, it takes significant billing training to not make coding errors for services, especially when working with specific insurance carriers. Thus, when it comes to reducing the risk of errors, increasing the number of prompt payments, and properly managing your accounts receivables, experience pays! By outsourcing to the experts, you will be able to enjoy more accurate billing statements and have the peace of mind knowing your payments will be posted on time and researched when overdue on your behalf.
Which Helps Retain Loyal Consumers?
Medical billing generally speaking is very confusing for most consumers. Working with insurance carriers to find out why a claim was denied or finding a billing error can be extremely frustrating. The good news is, by outsourcing your DME and HME billing, your statements will contain fewer errors and consumers will appreciate the accurate insurance claims support. This smooth process will likely result in retaining more consumer shopping loyalty that can be helpful for positive reviews and word-of-mouth advertising as well.
Which will Improve Employee Satisfaction?
Billing can be stressful for office managers and employees alike! It is no wonder so many office staff members who work with consumers on a variety of tasks enjoy the billing process the least. After all, working with insurance can be complicated and one wrong code can be costly and could potentially cause a loss of consumer faith in your practice or clinic. Even the employees who tackle the DME and HME billing with ease may prefer to outsource that portion of their tasks when asked.
In short, while there are some actions that should be performed by a company's own employees, outsourcing your DME and HME billing needs is an example of a service that can save your employees time while improving profitability. You may also find an increase in consumer loyalty and employee satisfaction with outsourcing this role to an experienced third-party thereby reducing the risk of error and enabling employees to focus more on what matters most. If you are ready to discover all the ways outsourcing your DME and HME can benefit your business, contact us online. Together, we can make DME and HME billing something for you and your team to get excited over!