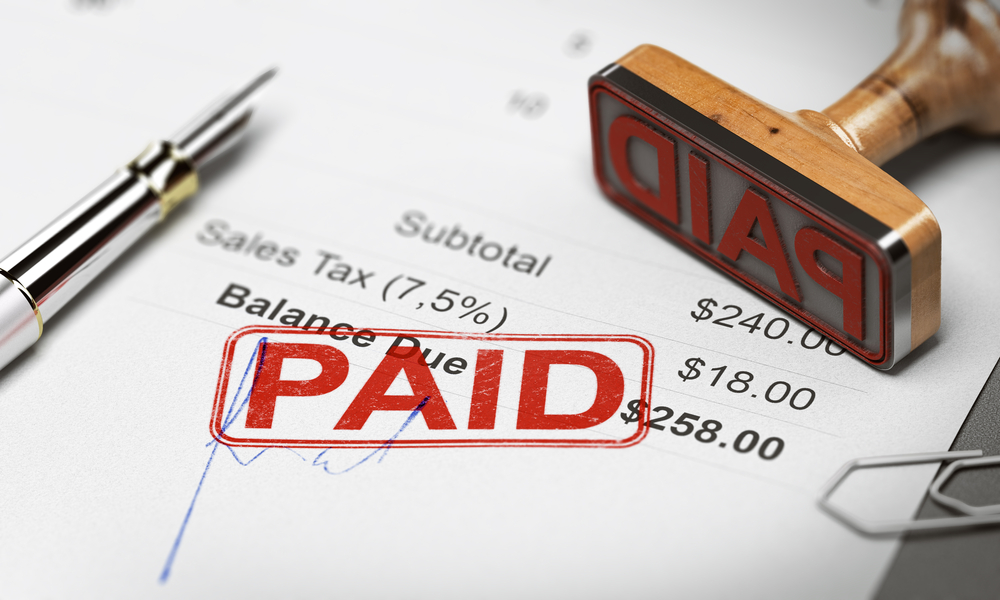 Durable Medical Equipment (DME) and Home Medical Equipment (HME) billing can be a real drain on resources and, when mistakes are made, oftentimes plays a significant role in reduced profitability and growth margins. When you have a professionally managed billing process that is run by experienced team members that offer varying levels of service to meet your goals and budget, you will gain more control over your time, productivity, and investment. Before you spend another day hoping to get it right, discover how Barbara's Billing & Consulting Services can help make DME and HME billing a breeze!
Data Entry Assistance
We can share the most efficient tips for HCPCS and/or ICD 10 coding with your staff for each insurance carrier as processes may vary. Also, if preferred, we can enter the order along with customer demographics and other key information that may be useful for tracking and marketing purposes. By using our data entry services, you save time and money because our staff is knowledgeable about which codes should be assigned to each DME and HME item for optimum efficiency.
Claim Scrubbing
Our claim scrubbing service will keep your billing process running more smoothly and efficiently. Let our team of experienced staff members look over all your claims to ensure everything is coded correctly before it is submitted. This way, you will have the best chances of your claims being accepted the first time without lengthy delays caused by coding errors.
EOB Postings
Besides catching and correcting coding errors, we can provide daily explanation of benefits (EOB) postings. The last thing you need to worry about when running your practice, clinic, or business is whether or not your payments have posted. By using our EOB service, you will see payments posted each day so that you are better able to keep track of what is owed or claims that have been denied.
Manage Denials and Rejections
Coding errors and claim rejections can cause delays in payments that are frustrating for the patient and costly for you. Receive payment faster with our claims management services. We will work daily with insurance carriers to make necessary changes or uncover the reason for the denial or rejection.
While we research, we will look for patterns and ongoing issues to share with your staff to limit future payment delays. Since we work with all insurance carriers, we have the ability to detect a pattern of rejections for specific codes with particular carriers. This means we will help your staff build a smoother working relationship with your insurance carriers that will ensure a faster payout because the carriers will have the information they require that may differ from other carriers. If the carrier has paid the wrong amount, we will challenge the error on your behalf.
AR Management
Sometimes, talking about payments with consumers can affect the trusting relationship with the individuals in need of your products. By outsourcing your Accounts Receivables (AR) management, you are protecting your relationship with the consumers while retaining control over the collections process. Any balances owed by the payee will be analyzed based on the person's age, dollar amount owed, claim history, and payment history to check for areas of concern to address and determine the next step in accordance with your office policies. Special cases may be discussed as we view ourselves as an extension of your team rather than an isolated third party.
Easier on Your Budget
Did we mention working with us is better for your bottom line? This is might be the best news of all! By outsourcing your DME & HME billing with us, you can reduce your overhead costs associated with employee salaries and taxes, insurance, paid time off, training expenses and time, and the possibility of worker's compensation claims. Additionally, you save more money by increasing your chances of a faster and more complete payment process with insurance claims.
Therefore, if you are facing challenges that often come with the DME and HME billing process or you are looking for ways to increase productivity and profitability in your office, clinic, or business, contact our team online or call us at (678) 273-3404. After working with us, we believe you will see how simple and effective your billing can be and how great the impact of a professionally run billing process can be for improving how you do business. It's time to get back to doing what makes your heart happy. Your team and ours together can make it happen.